HAVE A WARM AND COZY HOLIDAY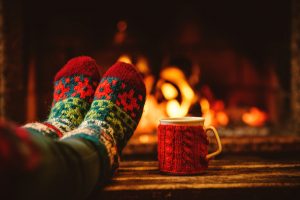 Give a gift to yourself for the holidays!
Give a Gift Certificate to a friend or loved-one, and get a FREE half-hour lesson for yourself.**
YOU CAN LEARN TO:
* TRANSFORM tension into useful energy
* DIMINISH stress
* MOVE with strength, balance and ease
* ENHANCE body awareness
Alexander Technique students frequently report one or more of the following benefits:
* feeling taller
* better sleep
* more physical energy
* less performance anxiety (stage fright)
* vocal clarity
* easier breathing
* a deep sense of calm and well-being
* more comfortable, pleasurable movement
For more information, contact Mary McCann: 215.520.0832 or ma2mcca@aol.com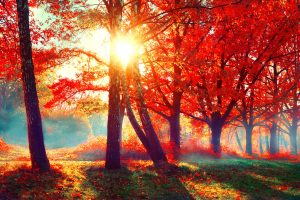 Our Fall Workshop was held on October 27, 2018 at beautiful Pennypacker Mills.
Here is the feedback from our students.
What did you like about this workshop?
*hands-on and practical
*not sure what to expect and how it would help me with real life but it does.
*My opening night is a week from now and I feel more confident in portraying my character & being relaxed.
*The sensitivity to my concerns & the insight (personal) I received even though I had no "hands on" work purposely.
*Appreciated Mary's calming approach and voice.
*Watching the change that other people became. 
*Mary's openness to all of the personalities and to working w/me and my trauma.
*Location (Nature), everyone was very nice, mixture of personalities.
Our Spring, 2018 Workshop was held at historic Pennypacker Mills.
Here are comments from our surveys:
'This workshop was a wonderful experience. Mary is gentle and caring and shows a lot of concern for each person. I learned very helpful information about my head and spine and how they are interrelated. Thank you so much! -Karen
'Mary exudes the Alexander Technique in all she does. Her ease of movement in teaching and working with each student moves the student to continue the technique. The Alexander Technique is a best-kept secret and needs to be shared. Mary is an incredible teacher with 30+years of experience and is a gift to watch and be taught by.'
What did you like about this workshop?
'hands on touch…wonderful experience…nurturing and caring…'
'I learned so much about the Alexander Technique that subtle movements mean so much.'
'The Ease in which you present and make people comfortable..How your hands on work made it look easy.
'beautiful presentation…great information for a beginner.'
'Just like the last workshop-nice pacing!! Fun to watch people change.'
Testimonials…
'Through my Alexander technique lessons with Mary, I have learned about the way my body works in a new and radically different way. Mary is a very effective teacher and she employs a very gentle method of working with students which is totally non-invasive but very effective and productive. After a lesson or workshop with Mary, my body is pain-and tension-free and I can move freely and easily, and also take the awareness which I have learned and apply it to all aspects of my professional and personal life.'-Joanna Mell, Harpist, and Clinical Therapeutic Harpist
'My first introduction to The Alexander Technique was through Mary McCann and I am so grateful for it! Through her gentle coaxing and "inviting" I found myself becoming increasingly aware of the subtlest adjustments in my body, and with even greater care, was able to control them. McCann nurtured me every step of the way, even if I felt as if I'd fallen back a little. I have applied the techniques she helped me to develop in both my acting and my everyday life. Sometimes, work relating to body is difficult; we each have our physical habits and insecurities, but McCann is so adept at creating an easy, kind environment that I felt perpetually safe to explore freely. Whether your seeking guidance in the physicality of characters, or the achievement of grace through physical understanding, I highly recommend Mary McCann as a successful teacher.'-J.G.
'The Transform Tension into Useful Energy Workshop was both relaxing and invigorating. Mary and Zora are friendly, amazing women who helped make me a better person, in just a few hours.'
'One of the most surprising things I learned is that I didn't have to work so hard.' -Meghan Malloy
'Mary McCann has a rare and magical gift.' -Anne K. Holmes, Education Director, Wilma Theater
JOIN US FOR OUR SPRING, 2019 WORKSHOPS!
**HOLIDAY SPECIAL OFFER: one per person, Saturdays only at Manayunk studio, offer expires:12/31/18, free gift expires 3/31/19, not valid in combination with any other offer.
ARE YOU READY TO GET STARTED?
Individual lessons are available in Manayunk, Telford/Franconia, PA, or on-site at your location. Custom-designed Workplace Wellness programs and group classes and are also available.
Schedule your first lesson today!
Contact Mary: 215.520.0832 or ma2mcca@aol.com