SPRING WORKSHOP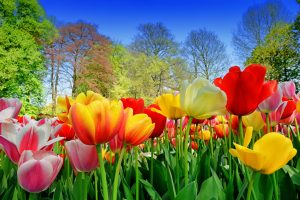 Align Yourself with Your Body, Your Spirit, and the World Around You
* TRANSFORM tension into useful energy
* DIMINISH stress
* MOVE with strength, balance and ease
* ENHANCE body awareness
Saturday, April 27, 2019
Montgomery County, PA
10:00 AM – 12:30 PM
Each student receives hands-on guidance and support.
You will learn skills to practice at home.
Mary McCann, Certified Teacher of the Alexander Technique has been practicing for over 28 years. She has presented master classes at Harvard University, Bryn Mawr College, Wilma Theater, and many other institutions.
$60, ($50 if registration is received before 4/4/2019) Special Offer: Bring a friend and you both save $5.
Join us today! Contact Mary at 215.520.0832 or ma2mcca@aol.com for information.
Alexander Technique students frequently report one or more of the following benefits:
* feeling taller
* better sleep
* more physical energy
* less performance anxiety (stage fright)
* vocal clarity
* easier breathing
* a deep sense of calm and well-being
* more comfortable, pleasurable movement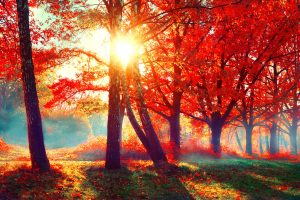 Our Fall Workshop was held on October 27, 2018 at beautiful Pennypacker Mills.
Here is the feedback from our students.
What did you like about this workshop?
*hands-on and practical
*not sure what to expect and how it would help me with real life but it does.
*My opening night is a week from now and I feel more confident in portraying my character & being relaxed.
*The sensitivity to my concerns & the insight (personal) I received even though I had no "hands on" work purposely.
*Appreciated Mary's calming approach and voice.
*Watching the change that other people became.
*Mary's openness to all of the personalities and to working w/me and my trauma.
*Location (Nature), everyone was very nice, mixture of personalities.
Our Spring, 2018 Workshop was held at historic Pennypacker Mills.
Here are comments from our surveys:
'This workshop was a wonderful experience. Mary is gentle and caring and shows a lot of concern for each person. I learned very helpful information about my head and spine and how they are interrelated. Thank you so much! -Karen
'Mary exudes the Alexander Technique in all she does. Her ease of movement in teaching and working with each student moves the student to continue the technique. The Alexander Technique is a best-kept secret and needs to be shared. Mary is an incredible teacher with 30+years of experience and is a gift to watch and be taught by.'
What did you like about this workshop?
'hands on touch…wonderful experience…nurturing and caring…'
'I learned so much about the Alexander Technique that subtle movements mean so much.'
'The Ease in which you present and make people comfortable..How your hands on work made it look easy.
'beautiful presentation…great information for a beginner.'
'Just like the last workshop-nice pacing!! Fun to watch people change.'
Tulip Photograph © paulgrecaud / 123RF Stock Photo
ARE YOU READY TO GET STARTED?
Individual lessons are available in Manayunk, Telford/Franconia, PA, or on-site at your location.
Workplace Wellness programs and group classes and are also available.
Schedule your first lesson today!
Contact Mary: 215.520.0832 or ma2mcca@aol.com