Welcome!
Experience Alexander Technique in the Philadelphia Area

SPRING WORKSHOPS
Align Yourself with Your Body, Your Spirit, and the World Around You.
People frequently report feeling lighter, taller, and more at ease following lessons.
Alexander Technique is taught at major institutions for the performing arts in the US and abroad.
Anyone can benefit!
Saturday, May 20, 2023, 10:30 AM-11:30 AM
Community Music School, Trappe, PA
$20
Pre-registration required.
Last chance. Registration ends soon.
Contact Mary: ma2mcca@aol.com  215.520.0832
*Reduce Repetitive Strain 
*Enhance Presence and Posture
*Experience more calm, peace and wellbeing 
Please join us! Spaces are filling fast!
***
Breath and Being
Personal Workshops and Private Lessons 
Saturday, June 3, 2023   
10AM-5:00 PM (by appointment)
Pennypacker Mills
5 Haldeman Road, Schwenksville, PA 19473
Take time for yourself!
Enjoy your lesson indoors or outdoors (weather permitting)
Experience the beauty of Pennypacker Mills!
Special offer is available. Contact Mary : ma2mcca@aol.com
***
Working on Your Own
Thursday, June 15, 2023
7:00 PM-8:00 PM EST
From the comfort of your home (on Zoom)
Pre-registration required.
Looking for more freedom from everyday stressors? Are you new to the Alexander Technique? Wondering how to work on your own? This workshop is perfect for anyone who does not have an Alexander Technique teacher living nearby. You can learn how to bring more strength, balance, and ease to your everyday life. Get started today!
Contact Mary for information: ma2mcca@aol.com
"Alexander Technique lessons with Mary have been life changing for me. Through her methodical and in-depth teaching of Alexander Technique, Mary is giving me freedom of motion and a deeper connection to my own body. I am feeling so light, with ease of movement almost like "flying". As a result of Alexander Technique lessons I don't have any more neck pain and tension in my upper back. I am also 1/2 inch taller by improving my posture. I am definitely recommending Alexander Technique lessons for my patients with poor posture."
~ Simona W, MD, Pediatrician
Alexander Technique Center-Philadelphia and Montgomery County, PA
The Alexander Technique is an educational and restorative system that can bring cognitive, physical, and emotional balance to your life. For over 75 years, people from many countries have practiced this method to enhance strength, ease, and freedom of movement. The Alexander Technique is widely used by people in the medical field, people in performing arts, athletes, equestrians, artists and artisans, business leaders, IT professionals, public speakers, and many others.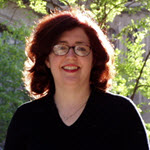 Mary McCann has been a certified Alexander Technique Teacher since 1988. She has presented master classes and workshops for institutions such as Harvard University, Bryn Mawr College, DeSales University, Wilma Theater, Simply Shakespeare, Pennsylvania Hospital, and the YMCA. Mary's students include performing artists (beginner through professional), healthcare professionals, lawyers, psychologists, business leaders, life coaches, equestrians, educators, Fortune 100 managers, yoga enthusiasts, and many others. In addition to a three-year teacher training program, Mary has studied with over fourteen nationally and internationally renowned teachers of the Alexander Technique.
Lessons now available in Collegeville and Philadelphia, PA! Get started today!
Contact Mary: 215.520.0832 or ma2mcca@aol.com.